Unlock the potential of Web3 gaming with easy and free tools.
Use our free SDK to integrate full blockchain capabilities into your game
Deploy smart contracts inside your game
Integrate Web3 wallets easily
Compatible with Unity and Unreal Engine
Effortlessly integrate & manage Web3 services in your game with Plazaworks' no-code solution.
Player Engagement
Connect with your players and grow your game's community using Mosaic's simple dashboard
Analyze performance
Uncover hidden opportunities to enhance your game with Mosaic's analytics
NFT Manager
Create, distribute & manage ERC721 & 1155 tokens in an easy way
Contract Manager
Easily Publish, edit & manage smart contracts inside your game
Docs
Promote your game and unlock new revenue streams.
0% transaction fees.Say goodbye to transaction fees. Keep what's rightfully yours.
Show more on your NFT.Showcase NFT gameplay value with Game Performance. E.g. legendary weapon with 87 attack power.
Aggregated listings.Mint once, list everywhere. Make your NFTs available across multiple marketplaces by listing on Plaza.
Fast-track user acquisition.Plaza ensures that your game is promoted to the right audience of Web3 players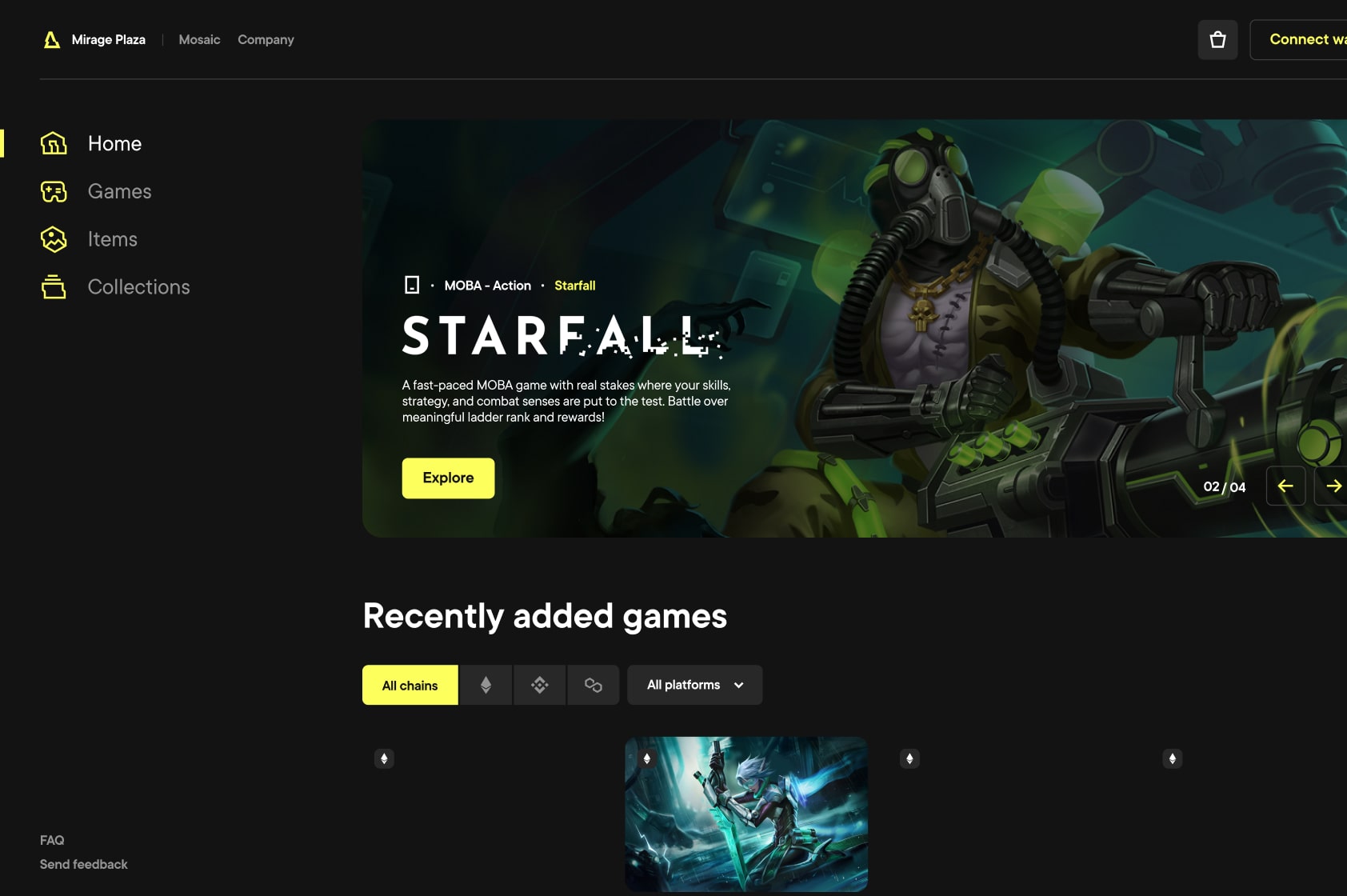 Post on Mirage Plaza for free and unlock new revenue opportunities not available anywhere else.
Join us and help revolutionize the Web3 gaming community.